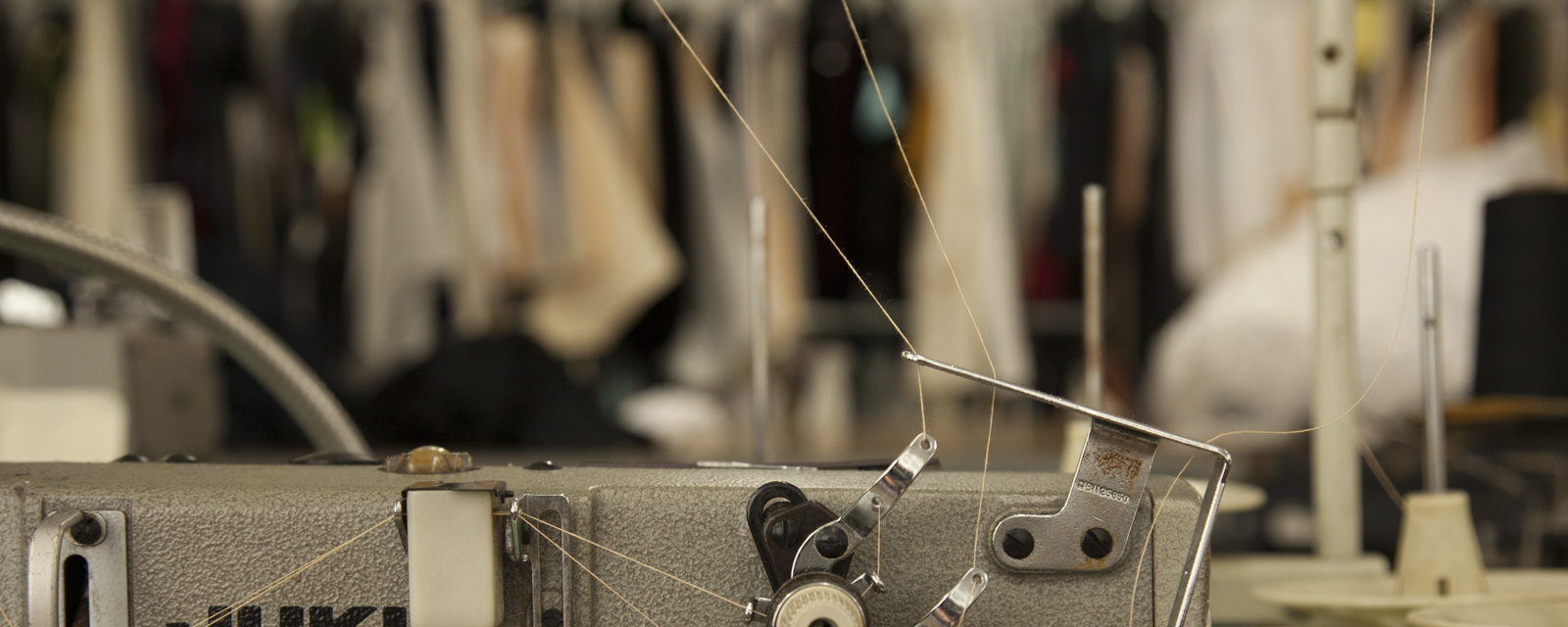 Industries
TFLG meets clients' needs by understanding the industries in which they operate.
Fashion

Film & Tv

Art

Sports

Startups
Fashion
Each transaction and lawsuit within the fashion industry is unique. As a former owner and co-founder of a street wear company, TFLG Partner, Manoj Shah, understands that there is no such thing as a "one-size-fits-all approach" to your business needs. Regardless of your motive or goals, our depth, experience, and connectedness to the fashion industry provides us with the tools to handle all of your legal needs.
Because we are a boutique law firm, we are nimble enough to efficiently take on a variety of matters. So, while we admittedly may lack the headcount of some larger firms, we guarantee that our attention to detail and YOU is second to none.
Our fashion industry practice covers a wide range of cases, including, but not limited to:
Part-time General Counsel Services
Business Entity Choice and Formation
Intellectual Property Protection
Business Litigation/Debt Collection
Labor Disputes & Employment Litigation
Corporate Finance Transactional Matters
Factoring Agreements
Licensing, Endorsement, and other Commercial Agreements
Preparation of Terms of Service and Privacy Policy
Executive Compensation, Employment and Separation Agreement
Dissolution and Winding Down of Business Entities
Negotiating and Structuring of Angel, Venture Capital & Debt Financing
Our Clients Include:
Creative Agencies
Designers
Distributors/Retailer
Importers/exporters
Manufacturers
Production Managers
Garment workers
Salvagers
Wholesalers
Film & Tv
Our firm has considerable experience in entertainment matters. Legal transactions in the film & television industry are extensive and involve a number of parties, both internal and external. Our keen understanding of the players, coupled with our legal skill, has provided our firm the privilege of successfully representing a broad spectrum of clients from talented actors to boutique production houses in all phases of film & television production, financing, distribution, and talent attachment. We work seamlessly with the business managers, public relations experts, and other staff members and professionals that are affiliated with our clients.
We have handled a range of transactional matters within the film & television industry, including but not limited to:
Releases
Option Purchase Agreements
Talent Holding Agreements
Non-disclosure Agreements
Consultant Agreements
Product Placement Agreements
Promissory Notes
Production Services Agreements
Actor/Producer/Writer/Director Employment Agreements
Location Agreements
Our Clients Include:
Actors
Writers
Directors
Producers
Production companies
Financiers
Art
Pablo Picasso is credited with stating: "All children are artists. The problem is how to remain an artist once he grows up." In that statement, Picasso encapsulated the true difficulty of being an artist and the challenges associated with being a part of the art community. As counselors to the art industry, we certainly understand these challenges and work each day to make sure that the great artists and creatives we represent are not burdened by the stresses that take them away from what they do best – creating & sharing their art.
We represent and assist the art community with a broad range of legal services, including:
Intellectual Property Protection
Sales Agreements
Consignment Agreements
Artist disputes
Work For Hire/Independent Contractor Agreements
Licensing Agreements
Studio Leases
Preparation of Terms of Service and Privacy Policy
Our Clients:
Artists
Graphic Designers
Photographers
Distributors
Art Collectors
Galleries
Agents
Sports
Today many athletes earn far more from their endorsement deals than from their efforts on the playing field. Tiger Woods, for example, is one of the kings of active player endorsements, raking in hundreds of millions in endorsements over his playing career, compared to just tens of millions in prize money from golf tournaments. As a retired player, Michael Jordan earned over ninety million last year in royalties just from the Air Jordan brand.
So what does this mean?
Since the release of the Air Jordan brand in 1984, athletes have become more a part of the global fashion and entertainment industries than ever before. Today, athletes have new avenues to license their intellectual property to movies, video games, clothing companies, and to endorse a variety of other products. As representatives of the fashion and film & TV industries, TFLG's attorneys are uniquely positioned to assist athletes by sourcing these relationships and negotiating these transactions.
We are well versed in the diverse issues athletes face as people in the public eye and strive to forge relationships only when the collaboration makes sense. Below are a few things we look for when putting together licensing and endorsement deals:
Person/Product Fit
Traction of the Athlete/Brand
Compensation Structure
Athletes/Brand affiliations
Conflicts of Interest
Our Clients:
Amateur & Professional Athletes
Agents
Managers
Coaches
Scouts
Semi-Professional Teams
Startups
Entrepreneurship has been defined as the process of starting a business, where the entrepreneur is responsible for creating the business model, acquiring the human capital, and raising money necessary to fully execute on the business idea. As entrepreneurs, we share the passion that our start-up clients have for their ideas. And we are able to employ our knowledge of and experience in this community with the practice of law.
By using our detailed comprehension of the start-up community, we represent and assist business entities and individuals with a broad range of start-up-related legal services, including:
Part-time General Counsel Services
Business Entity Choice and Formation
Intellectual Property Protection
Capitalization Strategy
Corporate Governance
Stock Option Plans
Preparation of Terms of Service and Privacy Policy
Executive Compensation, Employment and Separation Agreements
Negotiating and Structuring of Angel, Venture Capital and Debt Financing
Negotiation and Structuring of Mergers and Acquisitions
Our Clients:
Designers
Financiers
Inventors
Retailers
Small businesses
Technology companies