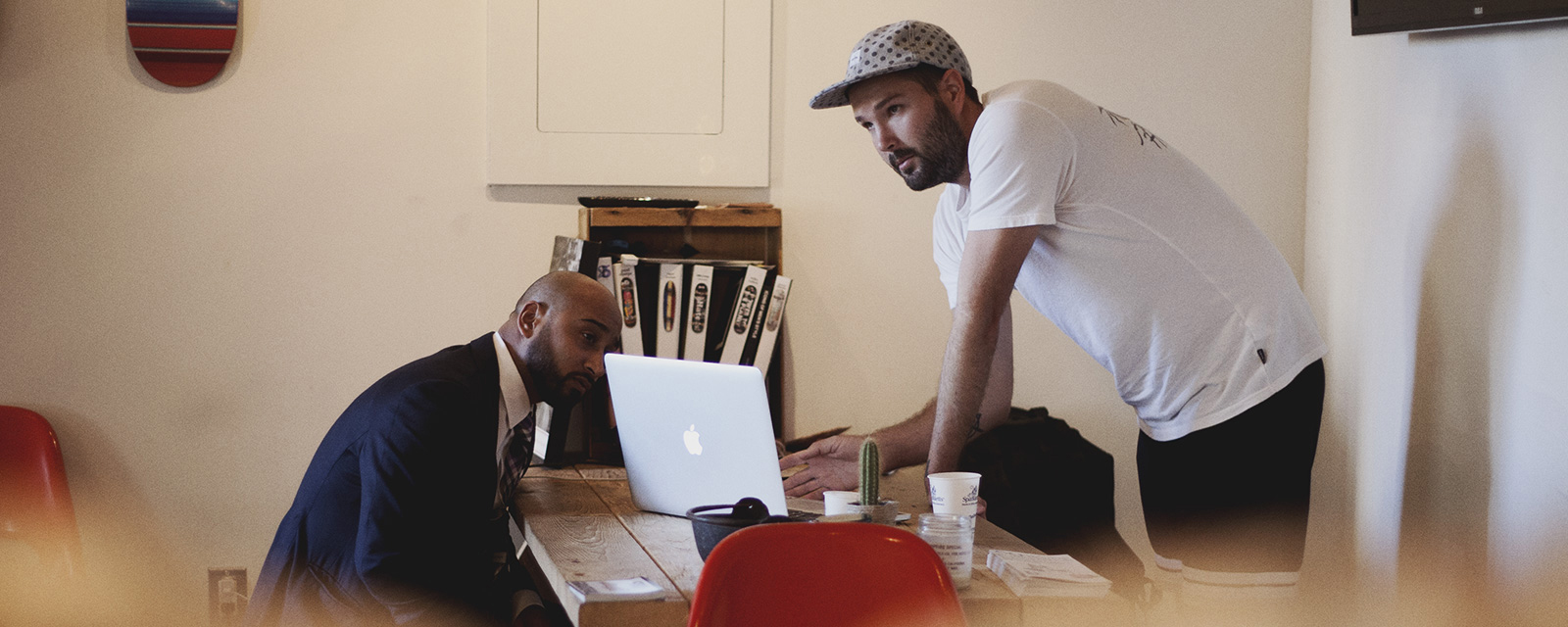 SERVICES
We strive to fashion strategies and solutions that are innovative, practical, and attuned to our clients' business objectives.
Business & Finance

Intellectual Property

Labor & Employment

International

Pro Bono
Business & Finance
TFLG provides a broad scope of business and finance-related legal services to a diverse client base ranging from small, owner-managed enterprises to emerging growth companies. As outside general counsel to our clients, we strive to be there from startup to exit.
We have extensive experience and regularly provide clients with advice and guidance regarding:
Part-time General Counsel Services
Business Entity Choice and Formation
Permits and Licenses
Business Litigation/Debt Collection
Corporate Finance Transactional Matters
Corporate Governance
Federal and State Securities Regulations
Stock Option Plans
Capitalization Strategy
Negotiating and Structuring of Angel, Venture Capital and Debt Financing
Negotiation and Structuring of Mergers and Acquisitions
Dissolution and Winding Down of Business Entities
Draft, Review/Analysis, and Negotiation of various Commercial & Entertainment Agreements
Intellectual Property
At TFLG, we realize that in today's global business environment, intellectual property can be among the most critical assets of a successful business, no matter the size of that business. We also realize the importance of maximizing the value of those assets and protecting them from misuse, misappropriation and infringement.
TFLG's intellectual property clients are both large and small, span all stages of product and company development, and include both producers and consumers of intellectual property. We learn our clients' businesses and work to maximize the contribution of intellectual property to those businesses and our clients' growth.
We have a strong grasp of this ever evolving and difficult area of law and regularly advise clients in the following intellectual property matters:
IP Strategy
Copyright: Search, Registration, Licensing
Trade Dress
Trade Secrets
Trade Names
Trademark: Search, Registration, Licensing
Licensing of Personality Rights
Good Will
Domain Names
Manufacturing Processes
Know-How
Labor & Employment
At TFLG, we believe that the best way to deal with labor and employment problems is to prevent them from occurring. The firm has considerable experience advising employers throughout all states of the employment relationship, from the pre-employment process to separation of employment. In addition, TFLG counsels employers in the development and implementation of personnel policies and procedures, and training in key areas.
Our experience includes, but is not limited to, the following labor and employment matters:
Confidentiality, Non-Compete, Non-Disclosure Agreements
Consultant and Independent Contractor Agreements
Employee Handbooks
Employment and Termination Agreements
Illegal Discrimination
Sexual Harassment
Wages and Hour Disputes
Whistleblowing
Wrongful Termination
International Law
At TFLG, we understand that because we represent clients that operate in the global marketplace that it is our job to make sure that our clients follow the laws of the Department of Homeland Security, U.S. Customs & Border Protection, and of the export countries. Through our in-depth knowledge of our clients' businesses and their supply chains, TFLG is able to provide our clients with an integrated approach to their strategic customs planning and compliance.
We regularly advise our clients on how to secure their international trade objectives when shipments are presented for review by US Customs agents or overseas. This includes analysis of all the matters that make up an import or export declaration including:
Valuation
Classification
Country of Origin
Marking and Labeling
Qualification for Free Trade Program
Import bond
Foreign Trade Zone Issues
Duties
Import Tariffs
Protection of IP Rights Abroad
Pro Bono
We believe that the only true way to understand your needs is to hear what you have to say. We encourage you to come hang with us at our pro bono office hours and share your ideas and concerns:
Verve Coffee

833 South Spring Street

Los Angeles, CA 90014 (2nd Sat)
If you have a more complex issue, please fill out the inquiry form provided here so that we can plan accordingly.
]